Question:
Which video game character would you like to have as your real-life BFF?
Answer:
MAN this is a great question... So many video game characters that I'd like to think I'd have a bromance with...

Best pick for me though would have to be Vincent Valentine.


Reason being, we have a lot of common ground, I know that feel when a woman picks another man over you and it totally messes her life up. I've always said that Vincent is my favorite video game character, that is the most like me and that I identify with the most. Also, my top choice to cosplay for a 'con.
Thank you to all who participated, but there can only be one winner of the $60 Amazon gift card!
ontdgames
. One winner, chosen at random, will be announced on Monday, January 30th. This contest is open to all LiveJournal members!
Share your favorite gaming moments, what you're playing this weekend, or anything else during
ontdgames
's weekly Free For All, Fridays at 3pm Pacific Time. See you there!
"Which video game character would you like to have as your real-life BFF?" Answer this question in Friday's (01/27/2012) Writer's Block on the LiveJournal homepage for a chance to win a $60 Amazon gift card courtesy of
The wait is over, a new
ontdgames
owner has been found! I wish there was a strategy guide for this because it was very difficult to choose just one winner. Candidates, thank you all! In the end it came down to
kronos1231
,
slaneyder
, and
suedeheadspike
. But in the end, only one can be chosen...
Congrats to
slaneyder
, the new owner of
ontdgames
!
The BYOB celebration has come and gone, but we want to give all our participants and attendees a party favor:
a special one-of-a-kind BYOB v-gift.
Some users have disabled receiving v-gfits. So if you would like a v-gift and you haven't already received one, please comment below.
I'll get them out to you ASAP!
Seasons Greetings LJ!
*Quick Update: Amazon Gift cards have been sent!
A Merry Monday to our LJ Family!
Thank you to everyone who participated in our first BYOB* Gift-away week on LJ and Facebook. We hope you had as much fun as we did :)
Congratulations to all our winners!
Facebook BYOB iPad2 Winner:
beebers
!
$50 Amazon gift card Writer's Block BYOB Winners:
If you could solve one problem in the world, what would it be?
jeriendhal
Healthcare. It should be universal and it should be affordable for everyone. Otherwise it can easily suck away the savings of even an upper middle class family, never mind someone closer to the margins.
Post your favorite holiday-themed animated gif.
kribistibin
What is your must-see holiday movie?
ladyruby07
The Die Hard movies.  Especially the first.  Best Holiday movies ever.
What is on your holiday wish list this year?
breakspire
a $50 Amazon gift card

and some socks
Which December holidays do you celebrate, and why?
fileg
Lucia DayYule; Solstice; cold moon; Christmas eve; Christmas; New Years Eve; and Mummers Day (technically January) formally. Sometimes others as needed.
Winners: Please contact
ljen
at jenkim@livejournalinc.com with your e-mail address ASAP!
ontdgames
is starting from scratch and we're in the market for a gaming fanatic
residing in the U.S.
who can take over as owner and inspire some of that delicious ONTD fierceness! If you've got that ONTD sparkle gleaming in your eye and you love games then you might just be the community owner LJ is looking for! Here's the details of LJ's
ontdgames
community owner search:
If you win
:
You take the reins of ontdgames and its supporting media channels (twitter, YouTube, etc.)
Choose a current-generation video game console of your choice, handheld or home system, to call your own.
One free video game a month for one year.
A brand new community theme style drafted by our design team with your guidance.
You'll also have access to the LiveJournal editorial team for PR, marketing, social media support and other goodies.
When
: Monday, December 12, 2011 until we find the right person.
Where
:
ontdgames
, aka
www.ontdgames.com
.
How to enter
: The easiest way to enter is by participating in the community. Of course, we're looking for a gamer with that ONTD style. More than that though, we're looking for someone who loves to talk about games.
Throughout the search, we'll post challenge questions in the community. Eye catching nominees are answering those questions as well as cultivating active community discussions.
Winner selection
: To be determined but we're looking to find an owner within the next month or so. When the time is right, we'll post a nomination entry in the community. Members then nominate community members for the
ontdgames
owner position. We'll narrow down the list with a few polls before the LJ Editorial team makes the final choice.
Note
: We reserve the right of non-selection if a fierce and flawless candidate cannot be found.
Please ask away if you have any questions. Good luck and game on!
Tis' the season, as it is often said, to embrace our companions and reflect as another year comes to pass. Considering the LiveJournal family spans geographic and cultural borders the world over, recognizing all the subtleties and diversity of December celebrations can be a daunting task.
To that end, we here at LiveJournal U.S. invite you to join us in our celebration of December holidays at LJ's very first B.Y.O.B. (Bring Your Own Beliefs) Gift-Away! Bring out your favorite spirit of the season as we openly embrace the customs (or lack thereof) of the final month of the year. To get your chestnuts roasting, we're throwing special giveaways on both LJ and Facebook. Here are the details:
LiveJournal Writer's BlockWhen:
Monday, December 12th to Friday, December 16th
Where:
Writer's Block (found on the
homepage
)
What to do:
Answer the Writer's Block question of the day.
Your entry must be set to public
.
Prizes:
Everyday, we will award one lucky entry a $50 Amazon gift card.
Facebook PageWhen:
Monday, December 12th (12 pm PST) to Sunday, December 18th (11:59 pm PST)
Where:
LJ's Facebook page
What to do:
"Like us" (or continue to like us!) and submit an entry form on our Facebook giveaway app. [One entry maximum per user]
One (1) grand prize winner:
A brand new
iPad 2!
And for the icing on the fruitcake
-- all participants will receive a special holiday v-gift in their (secular) stocking!
BOTH CONTESTS OPEN to U.S. RESIDENTS ONLY
*We're currently looking at changes to the site that would allow our editorial teams across the globe to cater promotions and content to specific regions. With this change, the door will be open for promotions of all kinds for all of our members.
While it's a less-than-perfect situation at the moment, I'm optimistic that these future changes will make promotional events more inclusive than ever before. We definitely understand your frustration and hope to improve the situation within the next few months.§
We're running a contest during the first week of December for all
lj_nanowrimo
community members who have participated in NaNoWriMo 2011. Participants are invited to submit a brief plot summary or "book jacket copy" about their novel, maximum 250 words. Here's the scoop:
When:
December 1st through December 8th.
Where:
lj_nanowrimo
's special contest entry posting on December 1st. We'll also link it in the community's sticky entry for easy access.
What to do:
submit a brief plot summary or "book jacket copy" about their novel, maximum 250 words, in the contest entry's comments.
Who wins:
LJ Editors will select the top five finalists from the entries. Guest judge Mark Coker (you may remember Mark from his
recent LJ interview
) from
Smashwords
will choose one grand prize winner from the finalist pool.
Prizes:
1 Grand Prize winner
Amazon Kindle
Blurb.com $20 gift certificate
4 Finalists prizes
Blurb.com $20 gift certificate
(
Blurb.com
is a website where authors can publish hardcover or paper copies of their books.)
For some, the anticipation of this contest might feel like
Waiting for Godot
. For others, these words could be no more than "a tale told by an idiot, full of sound and fury, signifying nothing" but a chance to win some prizes. Either way, we look forward to reading your submissions! Good luck, writers!
Greetings to all the future Steinbecks and Brontës on LJ! I hope your NaNoWriMo project has been going well! I know there is still so much to do this month and, as Polonius so efficiently pointed out, "brevity is the soul of wit", I'll try to be brief.
Our grand prize winner
yourwickedlies
iTunes $25 gift card winners
bluepunk
flintycresent
wheresthebeat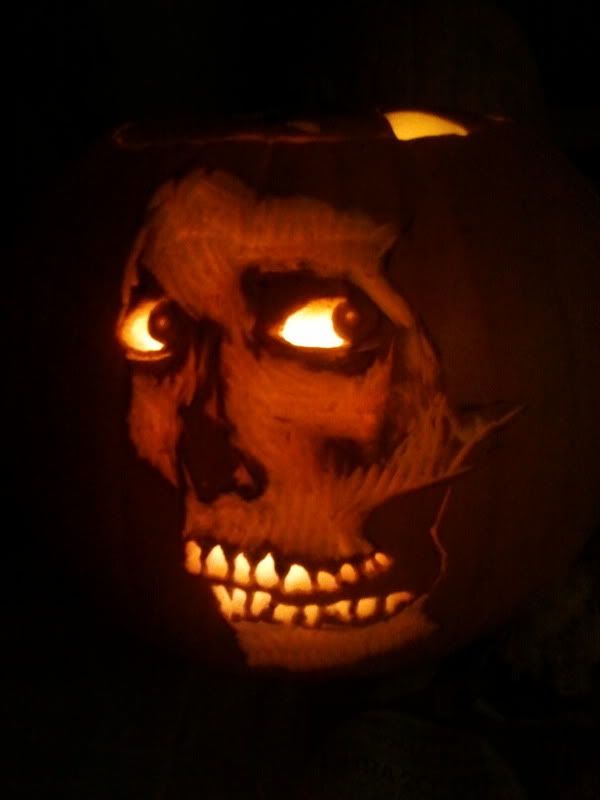 qtbunnieboo
raze__the_rose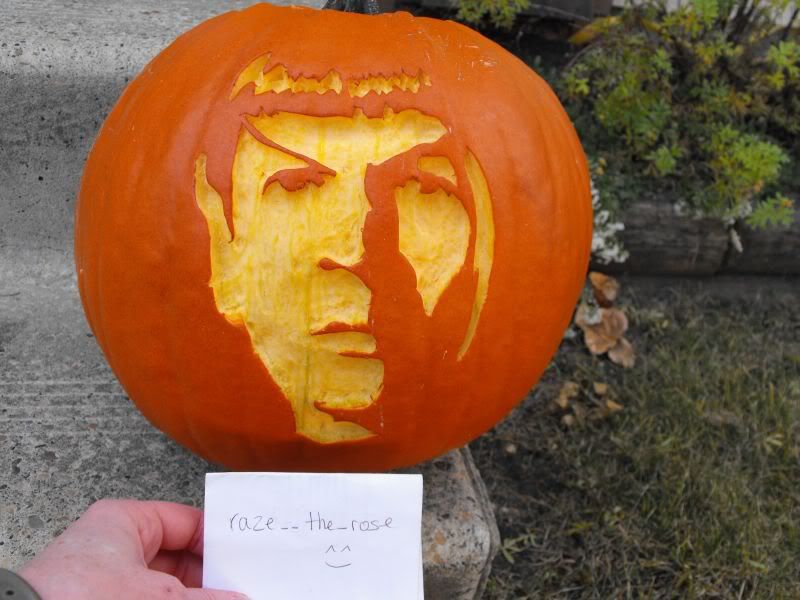 Thanks to everyone who participated this year!
First off, I love the pumpkin carvings! Thanks to all participants, you really raised the Halloween spirit around LJ this year! And now, hold on to your candy buckets because I've got the winners of this year's Pumpkin Carvageddon!
The treats are in!
Thank you to all who participated in our first ever
Facebook
giveaway. We had so much fun that we promise that there will be more contests and giveaways in the future. So, if you didn't win this time, you definitely have more chances coming up.
Congratulations to all our winners:
Grand Prize (10,000 tokens) + bragging rights for life!
luvforever
50 finalists (500 tokens each)
Winners will receive prizes directly in their account. Contact
ljen
if you have any questions or comments!
[update: 11/10/11] Tokens have been sent to the accounts of the winners! :) Thanks for your patience!